Trusted as experts in civil and architectural engineering based on our reputation with satisfied clients.
TSUCHIYA Corporation has worked on a wide range of projects, including civil and architectural engineering, using the technologies and know-how that we have acquired through our experience and achievements since our establishment.
As a company that specializes in technical consultation, TSUCHIYA is dedicated to providing integrated services that cover all phases of work, from design and planning through construction. We continue to enhance our civil and architectural engineering capabilities in order to advance our expertise and meet our clients' expectations.
Architectural engineering work
During every phase of construction, such as designing, constructing, maintenance or repair, for medical and welfare facilities, educational and cultural facilities, condominiums, commercial facilities, factories, and other buildings, we provide appropriate advice and prompt response from an expert's standpoint in order to meet a variety of clients' needs. We are also actively working on eco-friendly architecture as a response to carbon neutrality.
Civil engineering work
We will continue to contribute to the creation of safe and prosperous cities through our many years of experience, with a focus on infrastructure projects such as bridges, tunnels, roads, rivers, and water supply and sewerage construction.
In order to promote work efficiency and work style reform, we are using DX on construction phases.
Real Estate Business
We assist clients with real estate introductions and brokerage according to their needs.
We make comprehensive proposals that draw on our experience in construction and civil engineering.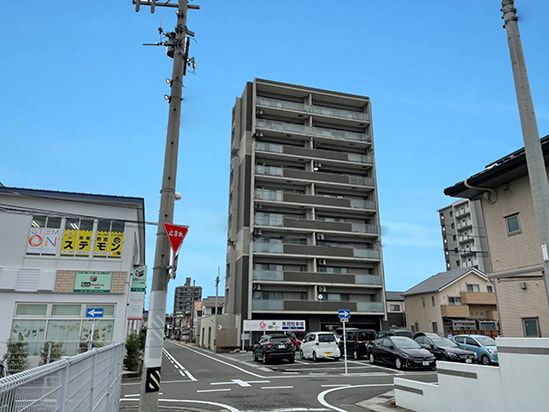 Construction Consulting
We provide comprehensive advice and support from a multifaceted perspective, during every construction phase, such as preliminary design and research for construction, in response to various issues and needs of our clients, such as disaster countermeasures, environmental countermeasures, and Business Continuity Plan (BCP).
Technology Research Development
In order to solve issues such as sustainability/SDGs and labor shortages, we are working every day to acquire cutting-edge technology that combines ICT, AI, robots, new construction technology, etc.
TSUCHIYA Group's Four Key
Businesses List