To the children who will bear the future
While highlighting the importance of the global environment, we will offer dreams and hopes.
Under the production of broadcast writer and screenwriter, Kundō Koyama, we hold workshops and environmental events for children.
Holding workshops for children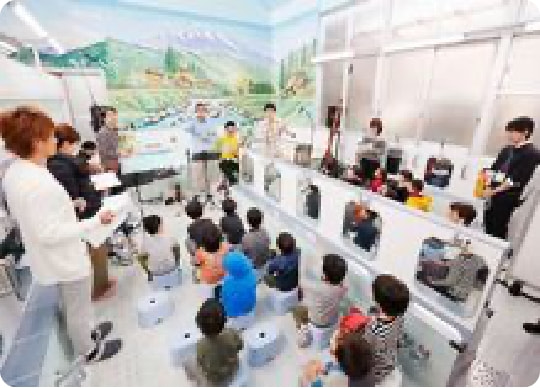 "Children's" Public Bath
Through gratitude for the hot water, I understood the importance of water and learned public manners at a public bath
"Children's" Cafeteria
Children made Italian food and Japanese food using seasonal ingredients, and provided parents with "hospitality" and learned food education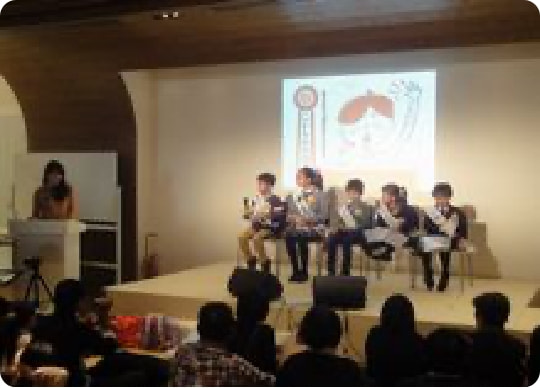 "Children's" President
The children enumerated many ideas, carried out a "presidential" election, and seriously considered the future of this country.
"Earth" Series event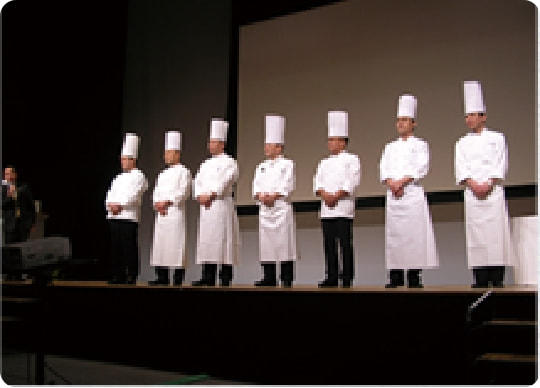 "Earth" Restaurant
To emphasize the importance of food and the environment, event participants worked to make custard pudding under the guidance of professional patissiers.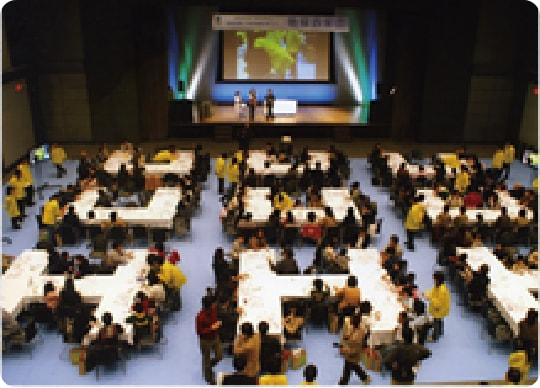 "Earth" Concert
To experience the importance of water quality, event participants sang together in a chorus accompanied by a glass harp.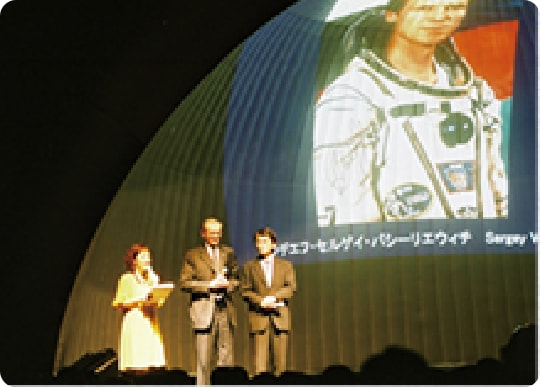 "Earth" Astronomical Observatory
A high-resolution planetarium show was held using the Megastar Ⅱ ; Russian cosmonaut Sergei Revin also lectured on the importance of the global environment.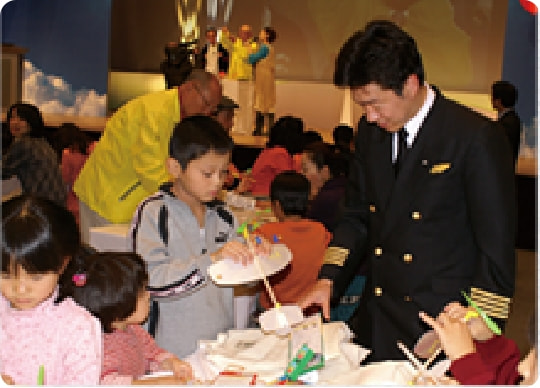 "Earth" Airport
A slideshow illustrated the drastic changes in the global environment as viewed from space in order to help participants understand global warming.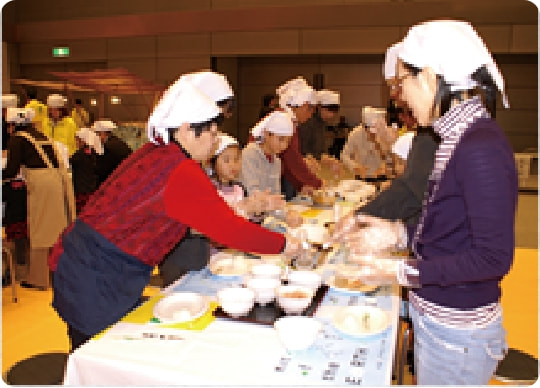 "Earth" Kitchen
To emphasize the importance of food safety and soil, participants made rice balls and also learned about the need for communication between parents and children.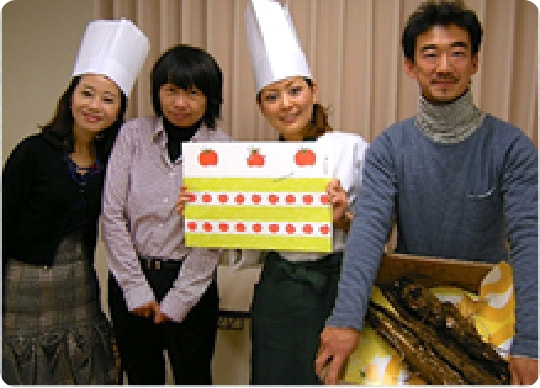 "Earth" café
Through a workshop on making candy from vegetables, participants learned about the meaning and importance of local production for local consumption, and the versatility of the vegetables that we eat every day.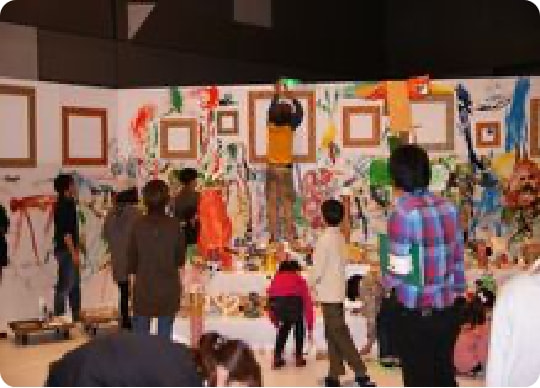 "Earth" Museum
Using scrap material, Art work exhibition for each theme of "forest", "sea", and "city", environmental awareness and five senses.
Environment-related education
As part of an effort to preserve a rich natural environment for future generations, we are working to promote environment-related education that is designed to enable young people and the general public to get in touch with nature as well as to raise their awareness of the need to maintain the natural environment.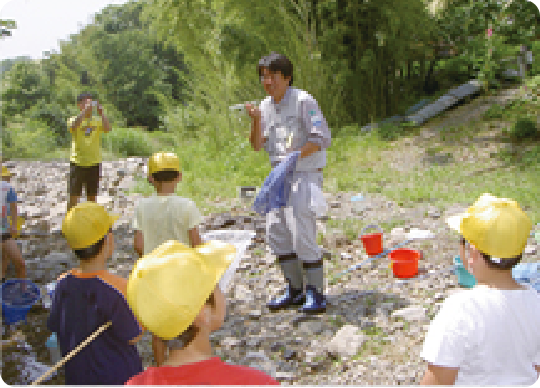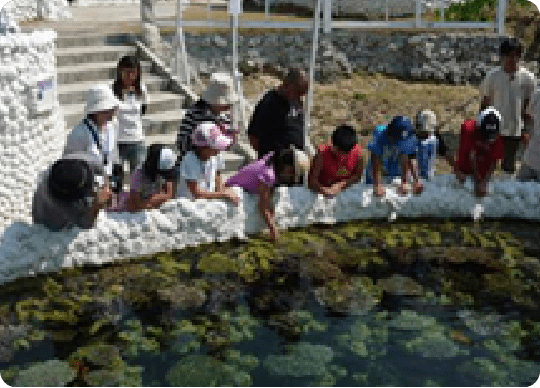 Protection activities of wildlife species
At our construction sites, we carefully protect the habitats of each area's diverse biological species through biological surveys and conservation efforts. We engage in a variety of environmental conservation activities to protect endangered wildlife species, such as the "daruma" pond frogs (Rana porosa brevipoda Ito), which live in rice paddies.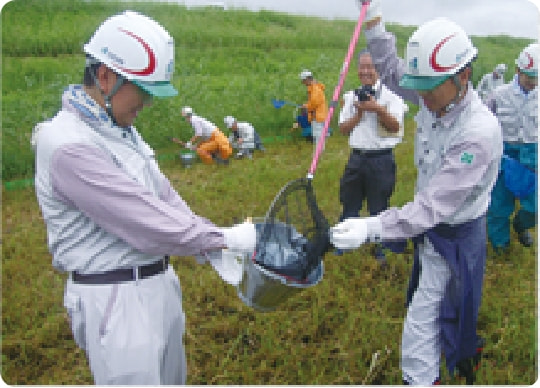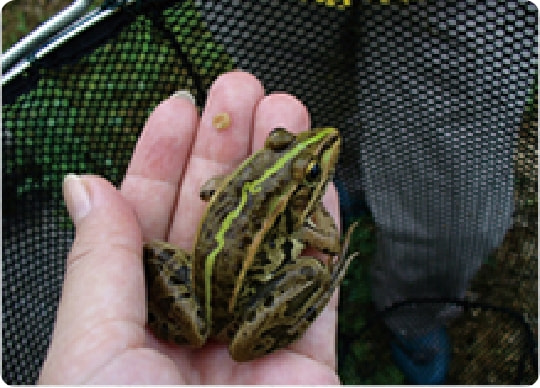 Initiatives for United Nations SDGs
In September 2015, the United Nations General Assembly adopted the "2030 Agenda for Sustainable Development," which formulated the Sustainable Development Goals (SDGs), which consist of 17 goals and 169 targets.
The Group will identify goals to be tackled, work toward solutions, and contribute to the achievement of the SDGs.